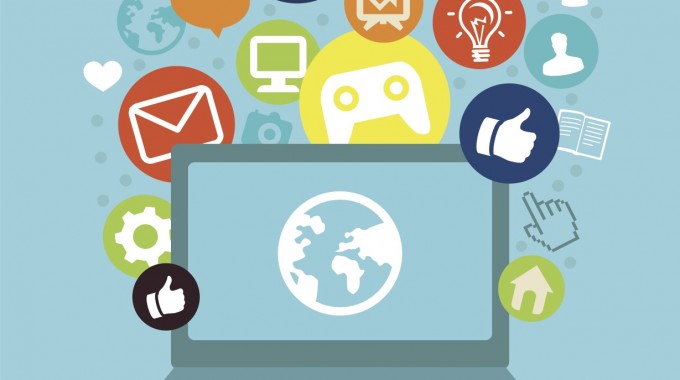 5 Reasons for SME's to Go Digital
For many small and medium-sized enterprises, the choice to go online is not one made easily. Not only do some believe it can be time-consuming, or that it's an unreasonably expensive investment, there is often the belief that digital marketing doesn't offer anything additional to the benefits of traditional, offline marketing.
In fact, when properly managed alongside an offline campaign, online marketing can increase sales potential and reach.
If you're second-guessing about taking your business forward into the digital marketing sphere, consider this…
Your competition is probably already there.
For all SMEs, an online presence is integral to business growth, especially when it comes to keeping up with the competition. Think about it: if your nearest competitors are being engaged with – and discovered – online, why can't your business do the same?
A lot of owner-managers worry that making the leap into a digital venture will be unsuccessful, or a waste of resources. True, digital marketing takes commitment, but so does any form of marketing: the difference here is that as time goes on, more and more consumers are using the internet to make enquiries and purchases before seeking offline solutions.
So if you don't want your product(s) or service(s) to be overshadowed by that of your competition, it's time to start thinking seriously about going digital. Especially since…
2. You'll be rewarded with new customers.
By getting your business online, you'll expand the reach of your service(s) or product(s). In the digital world, the geographical boundaries faced by your business' physical location don't exist; with the right search term, well-produced content and a targeted pay-per-click campaign, searchers from anywhere can potentially discover your website and the things you're selling from it.
Amongst these will be people who wouldn't have known about your business otherwise.
If at this point you're thinking, 'but what about the loyal customers I have already?' then have no fear. Going digital can be great for existing customers too, because…
3. Digital marketing can improve existing customer relationships.
For many people, the online world is one of convenience. Gone are the days of waiting to make a purchase during a store's opening hours; now, from the comfort of our homes, we can make enquiries and purchases online even when the physical store or office is closed for business.
Existing customers like to see their favourite service(s) and product(s) with an online presence. It not only affirms brand loyalty, but also encourages engagement. With social media, businesses can regularly interact with new and old customers alike, breaking down the barrier between buyer and seller.
This kind of connection with our consumers is integral, as…
4. Feedback via social networking is vital to self-improvement.
By engaging in social media, and therefore with your customers, your business is able to stay in touch with what consumers like, and also what they don't like.
The idea of receiving criticism can be daunting, but social media offers the opportunity for negative feedback to be handled deftly, in a way that brings a positive reflection on your customer service.
Establishing and maintaining customer relationships in this way means you're only ever a tweet or a comment away from knowing your business' problem areas; a quicker identification of the problem leads to a quicker fix, aiding in the constant adaption and self-improvement needed for your business to be set apart from the competition.
It needn't be expensive either, because…
5. Digital marketing is very cost-effective.
Most all social media accounts can be set up for free, plus they can be easily managed in-house. Whilst pay-per-click can require a little more budget, social media sites such as Twitter and Facebook offer very affordable ad services. Unlike traditional billboard and television advertisements, the digital aspect of advertising offers more flexible choices, without the great cost of production to go with it.
In the end, to hesitate with going digital is not just a great disadvantage to your business, but also a sure-fire way to fall behind in a rapidly-growing digital age. Why not get your business growing with it? There are lots of ways you can invest in the future of digital marketing, and stay in control of the strategies and tactics you employ.
For more information on digital marketing courses and resources, check out our services. You can also call or email us any time, on 07808 644 699 / hello@achievedigital.co.uk.